Reptile keeping is made much easier with the correct equipment. We have a range of husbandry equipment to ensure that caring for your pets is as easy as possible.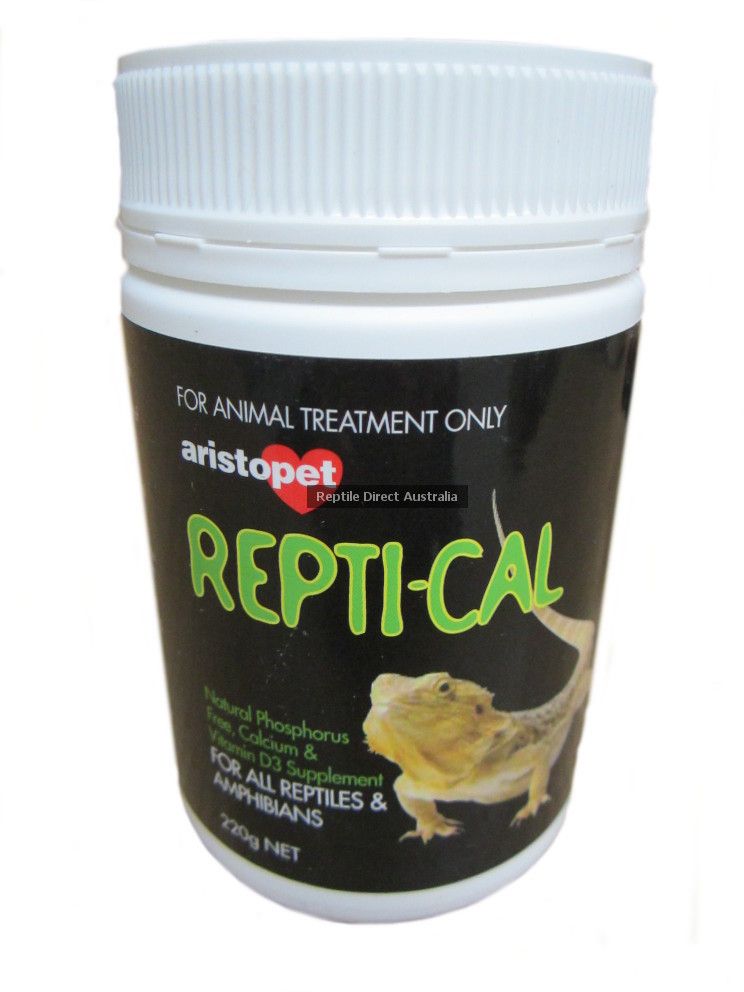 Product Features:
Repti-Cal Reptile Calcium Supplement
NEW items in original packaging - never been used
Product Specifications:
Product Information:
Calcium deficiency is a major problem with captive reptiles and amphibians. Maintaining the correct calcium to phosphorous ratio in the diet of 1:1 is equally important nutritionally as adequate calcium intake. Commonly used food sources such as crickets, meal worms and mice contain high levels of phosphorous and low levels of calcium. Repti Cal helps balance the calcium to phosphorus ratio by providing a natural phosphorus free calcium source together with vitamin D3 to assist in absorption into the intestinal tract.